Why are reviews great for SEO?
Why are bad reviews valuable?
How to use reviews in navigation and on product pages?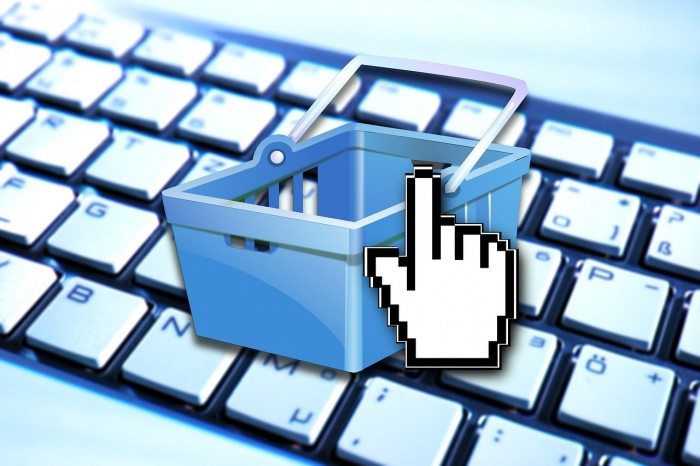 Almost 70% of todays customers read online reviews before making a purchase decision, which makes reviews essential for retailers and especially e-commerce sites. The majority of customers want to see reviews before deciding to make a purchase, in other words reviews are proven sales drivers.
User and expert reviews increase conversions. They usually eliminate any doubts potential customers could have about a product also helping product selection.  People also seem to enjoy leaving reviews.
Statistics show that 49% of European consumers have reviewed products online, which proves that customers like to read, use and provide their opinions.  According to Reevoo statistics, reviews in the product description means a huge increase in conversion rates.  63% of customers are more likely to make a purchase from a site, which has user, and or expert reviews. Site visitors/customers interacting with both reviews and customer questions and answers are 105% more likely to purchase while visiting, and spend 11% more than visitors who don't interact with UGC (User-generated content)
Expert and consumer reviews are significantly more trusted (nearly 15 times more) than descriptions that come from manufacturers themselves. This is why reviews produce an average of almost 30% increase in conversion.
(According to a survey by US Internet users by online video review site EXPO)
Another big benefit is improved SEO.
Improving conversions and customer experience is usually the main purpose and focus when working with reviews,
but there are considerable SEO benefits as well:
Updated and unique content for search engines. Search engine spiders like unique updated content, and by including reviews we also obtain and show much more detailed, unique and relevant content.
The bigger the e-commerce retailer becomes the more products they need to display this usually leads to habits of using the same standard manufacturer descriptions and product specifications that are easily provided to them from the suppliers. User-generated content can differentiate a product page in the search results. This is essential as it makes information more useful for the customers, and also increases the chance of ranking highly in the SERPs.
A recent survey shows that 64% of consumers would read online reviews when purchasing technology items such as phones, games and pcs. Expert and consumer reviews are an increasingly important part of the purchase journey for online consumers.  This also means that more consumers will be using the product name together with the word "review/rating" in their search. Working with reviews you have a better chance of picking up this traffic, which again means improved CTR.  According to statistics from Distilled, this gives app. 20% increase in click-through rates.
Long tail targeting:
The additional content generated by expert and user reviews increases the chance of ranking well for long tail searches as well. When consumers leave reviews they usually use the same language that other consumers will use when searching for them.  Long-tail search / targeting is the attempt to draw visitors who are searching on infrequent queries to a site. The long tail has a very compelling advantage since it's where most of the traffic lies. Chris Anderson, editor of Wired, first observed the phenomenon when he noticed that the bulk of Amazon's revenues came from a long tail of items, and not a few blockbuster items.
As many pages on a site as possible should feature expert and user reviews to maximize the opportunity to rank well for this content and capitalize on long tail traffic.
Why are bad reviews very valuable?
All reviews are valuable, and a mix of positive and negative reviews helps to improve consumer trust. Recent statistics from Reevoo suggests that the bad reviews actually improve overall conversions by 54%.  Reevoo discovered that consumers reading bad reviews convert better, because paying such close attention means they are the ones more likely to be in purchase mode.
68% of consumers trust reviews more when they see both good and bad scores, while 30% suspect censorship or faked reviews when they don't see any negative reviews on the page.  (Of course too many bad reviews aren't good for business) The benefits of bad reviews very much lies in the proportion between good and bad. The negative reviews make the positive ones more believable.
The beneficial number of bad reviews depends on age groups. 28% of the 45-54 year age group and 33% of 55-64 year olds would be deterred after reading two bad reviews, compared with just 10% of 18 to 24 year olds.
It also depends on the type of product.
Books, games or movies will often divide opinion, whereas reviews of electrical products, which highlight flaws, will be more likely to deter others. The outcome also depends on where the reviews are displayed and in which context.
It is optimal to work with a combination of expert reviews and consumer reviews. Here are some examples of how to attract consumer reviews:
A good method of getting enough customer reviews to make your product pages more persuasive for shoppers is to use a third party reviews provider, such as pricerunner or prisvis. This is a serious way to build up a good list of reliable reviews for product pages. These reviews are also authenticated, so customers know that the person leaving the review has actually purchased the product in question.
Sending an email after a customer has purchased an item to ask for a review is a also a good idea it is called post-purchase emails and can increase customer feedback by more than 200%.
Expert Reviews can be provided by various companies e.g. Testseek.com, which is one of world's most complete databases for expert reviews of consumer related products. Testseek.com aggregate expert reviews from thousands high quality content web sites. Through partnerships Testseek.com also list review information from physical magazines.
An unbiased expert review is always trustworthy since the expert has greater knowledge and wider experience dealing with products within the field of his expertise.
How to present reviews and ratings.
It is essential to have many serious reviews, however it is important to organize the reviews so new shoppers can make sense of them.
According to UX expert Jared Spool, Amazon's additional question: "was this review helpful to you?" was responsible for $2.7bn of revenue each year.  Asking this question, Amazon's own customers helped sort what were the most important and sales driving reviews, which enabled Amazon to place the three most helpful reviews at the top. They mix positive and negative reviews, so shoppers get a balanced perspective.
Reviews can also help customers in their product selection.  If you add a filter by user rating option it becomes a useful tool for customers. Use the ratings to offer the customers even better filter possibilities. Excellent filters are known to save time for customers and help them focus on the purchase without distraction, which is again a conversion improver.
Online reviews for in store customers.
Reviews are not only for online purchases. 70% of in store customers research online before heading to the store, or use their mobiles to find reviews (and compare prices) of the products they are considering while in the store.  This means that in the future, more brick and mortar stores will urge customers to use online reviews as a sales driver, in the same way many retailers use staff recommendations.
By Charlotte Katz, retail sales amplifier.