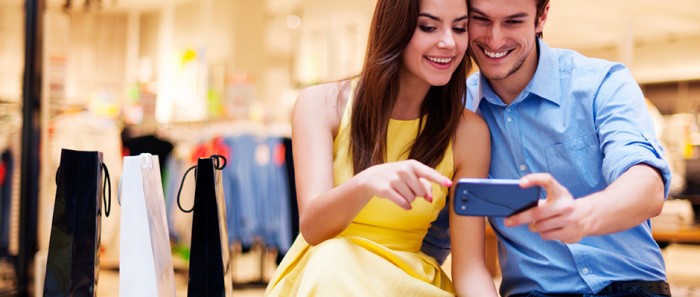 Read how I see the new business reality.
Business Strategy for Digization and Omni-Channel:
For business change to happen, corporations need to implement a holistic view of their business as a whole, rather than as siloed operations competing for revenue.
Executive Sponsorship: Adopting a CX strategy ( transform into a customer-centric corporation with Omni-Channel strategy starts with a boardroom meeting and executive sponsorship. Statistics consistently show that Omni-Channel shoppers outspend their single channel counterparts, but implementing an Omni-Channel strategy requires a significant investment. Make sure your company has defined executive sponsorship.
Clear Objectives: When setting business objectives, remember that Omni-Channel communication is more than delivering the same content across multiple channels. Real Omni-Channel is delivering a consistent and rewarding customer experience across all channels. E.g. promoting the brand promise, conversational tone, promotional offer and even company personality along with the content needed to satisfy the consumer. This often represents a cultural change where all departments must be reoriented to support whole company goals and not just goals benefiting individual departments. Adopters should create cross-functional teams to design and deploy more holistic and agile business processes.
Omni-Channel Objectives:
• Deliver consistent customer experiences from platform to platform, with continuity in offerings, branding, messaging and content.
• Create seamless customer journeys with cross-channel engagement continuity to contribute to the overall consumer experience.
• Enable consumers to access communication channels simultaneously and interchangeably while maintaining dialogue persistence, facilitating consumers to engage.
• Facilitate the latest technical devices for a seamless buying experience. SoMoLo (Social Mobile Local) devices and services, touch-based interactive signage, more engaging POS systems and beacons. Stay ahead of competition with the latest well tested technical systems.
CRM and Customer Service:
Establishing a 360-degree view of the customer experience is a prerequisite to delivering personalized and consistent communication. Omni-Channel success requires an underlying platform to act as the customer system of record and manage or facilitate all customer-facing processes. For most organizations this will be the CRM system. Omni-Channel customer service changes from a company-managed channel (normally the call and email centre) to also including social networks such as e.g. Facebook, Google+ and Twitter.
To be successful corporations must embrace Social CRM in order to support social customer service, peer based communities and cross-channel escalation. It is very important that the CRM application is well integrated with the ERP system in order to support customer inquiries. Customer experience is only as good as the people who deliver them. Education, training and coaching will be required.
Marketing and Business intelligence (BI):
Marketers need a unified marketing platform, integrated to the customer system, that will facilitate consumer online research to in-store purchases, permit consumers to manage their loyalty program from anywhere (online or in the store) and access new promotions across multiple channels simultaneously. On the ecommerce site, the email distribution, the social network pages, the mobile app and in stores whether at the POS, an information kiosk, interactive signage or on the floor via a tablet used in clienteling. Consumers now expect promotions based on who they are. It is also becoming extremely important to deliver the same offers and promotions across all channels. Omni-Channel delivers more actionable data to marketers – including purchase patterns, loyalty program behaviours, social media solidarity, personal preferences and website interactions. This way marketers can offer very relevant, personalized, contextual and channel-specific messaging and offers which facilitates revenue goals.
BI: Consumer analytics is necessary to transform into successful Omni-Channel performance. The corporations and marketers that best acquire Omni-Channel data and act upon that personalized information will be the winners.
Sales:
There are many Omni-Channel sales opportunities to address such as enabling a "commerce anywhere" approach, an Omni-Channel shopping basket, personalized product recommendations, campaign offer automation or online ordering with in-store pickup or returns. Make your brands data and customer experience portable so that consumers can store it on their mobile device and take it with them. Encourage in-store scanning with a mobile app that not only downloads the item but also supports information and promotion that stays with the buyer during their shopping excursion.
Enabling Technology:
Corporations and retailers must deliver the right content and knowledge to the consumer, employee and engagement point whenever needed, as well as maintaining engagement while seamlessly interbreeding conversations across channels in real-time. Technology is important to provide the right data. Unifying online and offline/store systems and applications are a must and multiple customer databases will need to be adjusted. Using a customer system with MDM (mobile device management), better enables agile business strategies. Corporations and retailers must recognize the need of new technology strategies. SoMoLo (Social Mobile Local) devices, touch-based interactive signage and more engaging POS and beacon systems are just some of the future tools required.
Omni-Channel Benefits:
Omni-Channel strategy will improve customer experience, revenue, loyalty, business performance and profit. In a research report: "Satisfying the Omni-Channel Consumers Whenever and Wherever They Shop", IDC Insights found that while Multi-Channel shoppers spend 15 – 30% more than consumers who use only one channel, Omni-Channel shoppers will spend 15 – 30% more than Multi-Channel consumers and exhibit stronger brand loyalty, often influencing others to promote the brand. IDC research also found that consumers provided with a seamless experience across multiple channels shop more frequently and make more purchases across a broader number of product categories.
Another benefit of a well-defined Omni-Channel strategy is getting shoppers back into stores. Despite the predictions for the demise of brick-and-mortar stores, research continues to show that consumers still want the social interaction and instant gratification delivered with the in- store shopping experience. Research also shows that 60-70% of offline sales are now impacted by online research and digital offers. Clearly, online channels can be designed to get consumers into the stores. With a smart Omni-Channel strategy, one channel can drive another to promote channel-agnostic revenue goals.
Omni-Channel is Omnipresent and is no longer something to do in the future. Corporations and retailers who sit the sidelines will see their businesses deteriorate in equal proportion to the continued rise of Omni-Channel shoppers. Shoppers have more choices, competitors are only a click away and consumers publicly share their shopping experiences in social networks that magnify good or bad brand experience in a way that reaches thousands and stays in the public record indefinitely.
I am dedicated to your success and can project manage these cases for your company.
Please contact me at: charlotte@webshopkonsulten.com
+46707215212